Jessica Williams (US/NO) is an artist based in Jeløya. She is educated at the Cooper Union, Malmö Art Academy and the Oslo National Academy of the Arts. Long ago, she interned at Printed Matter and was a volunteer at the very first NYABF in 2006. Now she is a co-founder of the Norwegian Risograph Association and runs Hverdag Books, a publisher dedicated to producing works for about and about the everyday.
Williams was asked to write a text on her view of Norwegian artists' books and zine scene for Bergen Art Book Fairs participation at New York Art Book Fair 2019. This text and participation at NYABF 2019 was made possible with support from Office Contemporary Art Norway, Norway General Consulate New York and Bergen Municipality
When I moved to Oslo in 2011 to take my MFA, I had absolutely no idea what I was getting myself into. You see, Oslo was mostly on my radar because it still was free for foreign students to attend school there. And after having the incredible luck of attending Cooper Union while it was still free and having them pay me to intern at Printed Matter, it just didn't make any sense to stay in New York when there was a place that not only wanted me, but also boasted lush, expansive forests one could reach via subway. 8 years in, Norway has undoubtedly changed me in many ways. One of the least expected ways had to do with my art practice: I went from being an interdisciplinary artist who liked books and dabbled in fanzines to becoming a publisher and artist whose primary output is printed matter. And through this transformation, for better or worse, I became acutely acquainted with the scene and how things worked in my adopted country.
The first thing one might notice when picking up a random Norwegian artist book is a remarkably high level of production. Even the fanzines seem to have designers and are often more akin to miniature catalogs. In fact, the fanzines themselves often seem to be the odd ones out. Perfect bound, full-color books seem to be the norm. Hardcovers do not seem to be special, but oddly ordinary. It's another style, another standard that has long been possible thanks to Norway's extremely generous arts funding and/or a sheer obsession with "proper" books.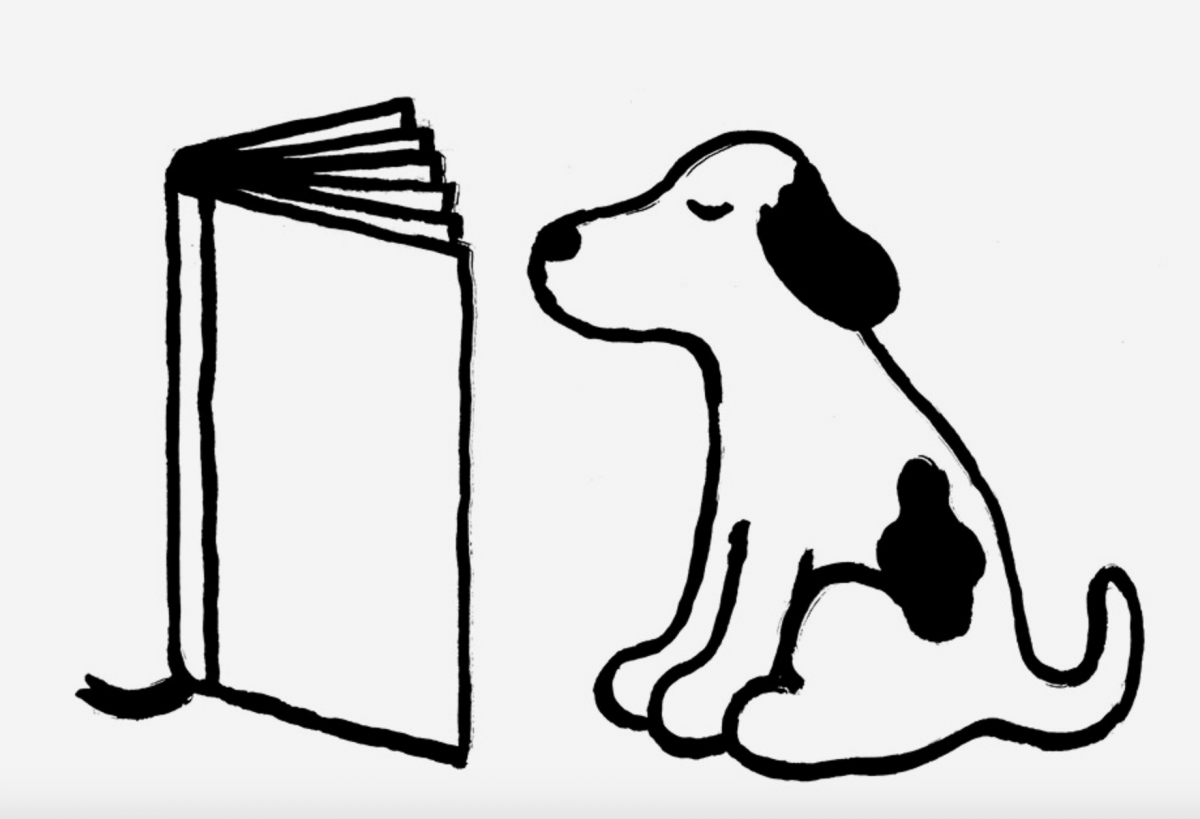 This type of publishing can be clearly seen in the back catalog of the possibly defunct Aki Books, founded by the graphic designer Aslak Gurholdt Rønsen and photographer Morten Spaberg in 2007. Their website is currently just their logo, which is a humorous ink drawing based on His Master's Voice. But instead of Nipper intently listening to a gramophone, Morten's dog Aki is enthralled with a book. Aki Books published a series of fanzines and hardcover books through the early 2010's by the founders as well as their friends and acquaintances that spanned the gamut from collections of collages and drawings to more esoteric things such as Rønsen's collection of found photos of modes of transportation and a series of DIY exhibitions that documented truly curious objects along with their stories. Rønsen, still one of the most ubiquitous designers in the Norwegian art scene today, and his clean yet clever style pervades all Aki Book's releases.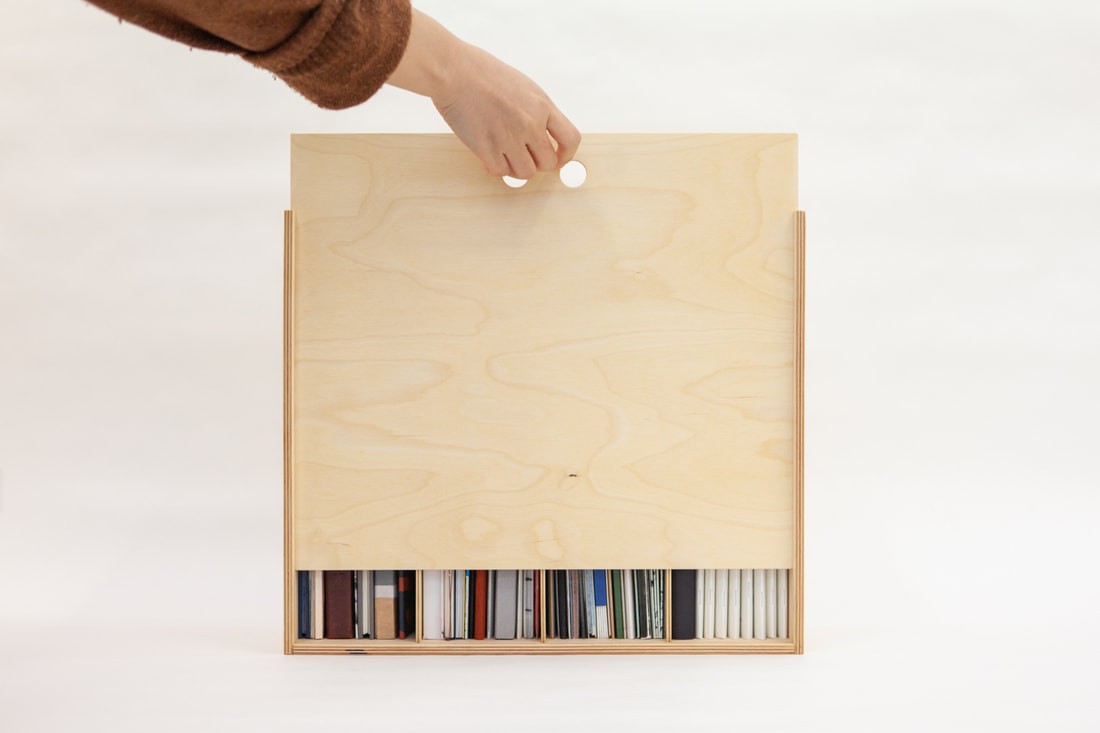 Traditional printmakers also have had a strong presence on the scene, with the artist Imi Maufe being a fine example of someone with a long and still active history of working with artist publications. Originally from the UK but based in Bergen since 2009, Maufe creates exquisite handmade artist books in small editions that document her travels, her experience of Norwegian culture, and other everyday things. Unusual materials such as wood or crispbread often find their way into her work, as well as the techniques of letterpress and silkscreen. Maufe is also very active in promoting Nordic book arts and has curated exhibitions and publications as CODEX POLARIS since 2013. Most recently in 2018, Maufe co-organized the production of an extremely ambitious boxed library of A6-sized artist books entitled "Bibliotek Nordica" that represents the work of over 80 artists from all over the Nordic region.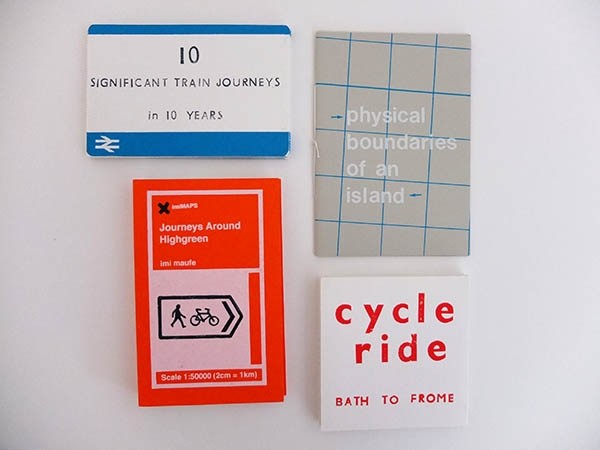 In addition to these two modes of production, there are a handful of slick publishers who work with more well-known artists and further propagate the norm of sticking to safe and established book formats that utilize Scandinavian design troupes. Torpedo, which was established in 2005 and had one of the earliest art book shops in Norway, and Teknisk Industri, who describe themselves as working with Norway's leading artists, work in this way. Torpedo has now morphed into a variety of projects which include Nordic Art Press (NAP) whose primary aim is to work with the distribution of artist's books in the Nordic region. However, this distribution network isn't quite fully developed yet, so it's hard to get a clear picture of exactly how many actors there are on the scene. Nationwide, there are very few stores that sell artist publications to begin with and exactly zero that tout open submission policies. Luckily, there are a few larger art institutions that have recently made efforts to get in touch with artists producing book works in their regions to sell alongside their own catalogs and in-house productions. Hordaland Kunstsenter in Bergen, Babel Bok in Trondheim, and Oppland Kunstsenter in Lillehammer are all excellent examples of spaces that are reaching out and engaging artists making publications in their communities and beyond. Oppland Kunstsenter even organises its own art book fair "Bastard" in connection to the annual Norwegian Literature Festival in Lillehammer, which celebrated its third year this summer.
But the Norwegian art book fair to end all book fairs, and the original to boot, is in the notoriously rainy city of Bergen. Co-founded by Ann-Kristin Stølan and Fredrik Rysjedal in 2013, the Bergen Art Book Fair is a pearl of an event that continually strives and succeeds to put together a bigger and better program year after year. The origins of BABF are as seemingly unlikely and magical as the fair itself: the first art book fair the pair ever attended, in Tokyo, was just a year before they debuted their own. In 2012, Stølan and Rysjedal were working together under the name Bergen Zines. Bergen Zines, which has since evolved into an organized called Pamflett, was dedicated to showcasing and promoting the production of zines in Bergen. Together they organised mini-exhibitions and DIY evenings in cafes, collaborated with external partners to host zine workshops for young people, and even successfully organised two years of a colorful event they dubbed "Norsk Fanzinekongress", or the Norwegian Fanzine Congress. However, the fair in Tokyo sparked something so fierce that they were immediately determined to create their own version back in Norway.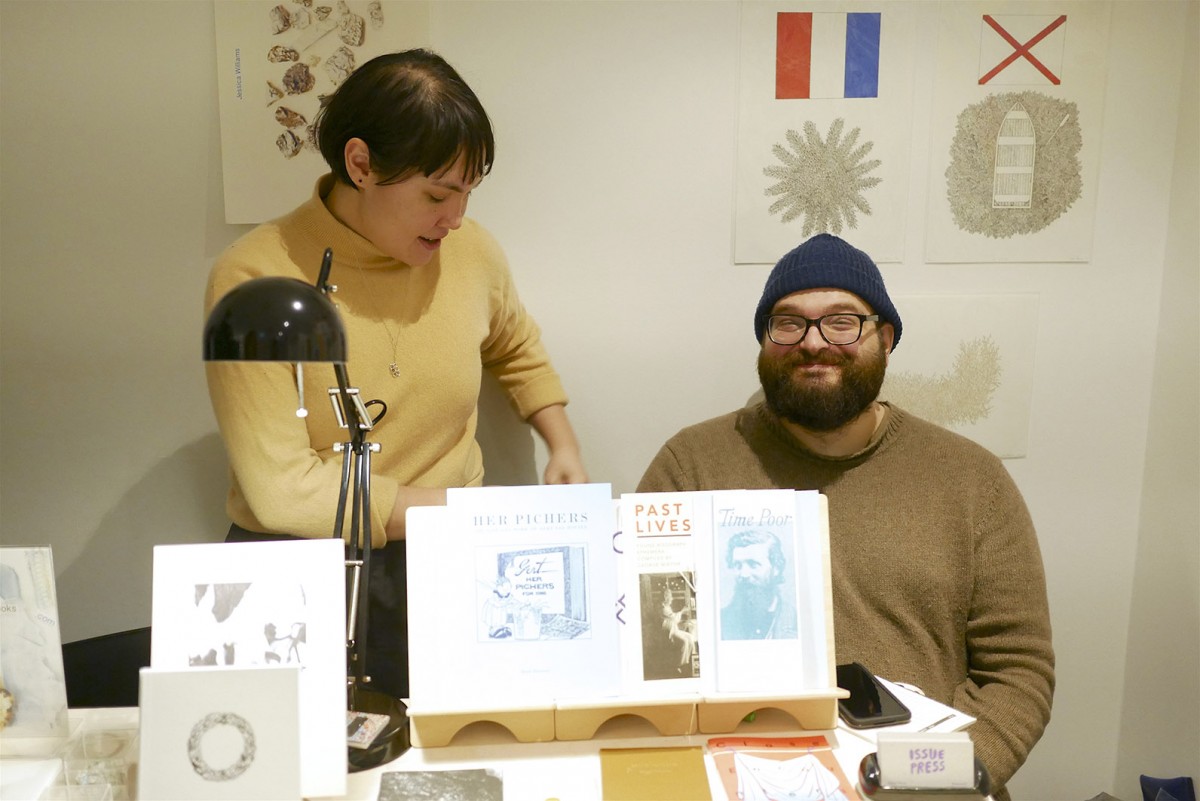 There are an array of factors that allow Bergen to really shine and stand out among the countless international art book fairs and zine festivals that have popped up over the last decade. Firstly, their core mission seems to be to make a fair they themselves would like to visit or exhibit at. Sans hierarchy, the fair aims to provide an optimal experience for both exhibitors and visitors, and even encourages intermingling. Every morning before the fair opens, a valiant group of BABF volunteers set out a simple breakfast for all the exhibitors on the premises of the fair, which since 2015 has been Bergen Kunsthall. They also consistently make an effort to bring compelling and diverse publishers from all possible corners of the world and promote the social aspect by hosting parties, providing free transportation to and from said parties (two years in a row they have hired a double decker bus!), making agreements with the Kunsthall's cafe to provide affordable food and drink, and putting together programs of both mini and longer presentations by exhibitors after the opening hours of the fair, such that everyone can attend and learn more about each other. On top of all of this, over the years they have had such quirky and charismatic initiatives as having a local acapella choir kick off the fair by singing a piece inspired by books as they moved from room to room, to having a hilarious improv MC to introduce speakers. One year they even organised a series of "book lunches", a type of book launch where the books being launched were accompanied by a specially prepared snack inspired by the publications themselves. Last but not least, at The Bergen Art Book Fair there is a place for everyone: no one is left out and there is no single form of expression that reigns supreme. It's a democratic fair and without a doubt the most representative and generous venue for artist books in Norway.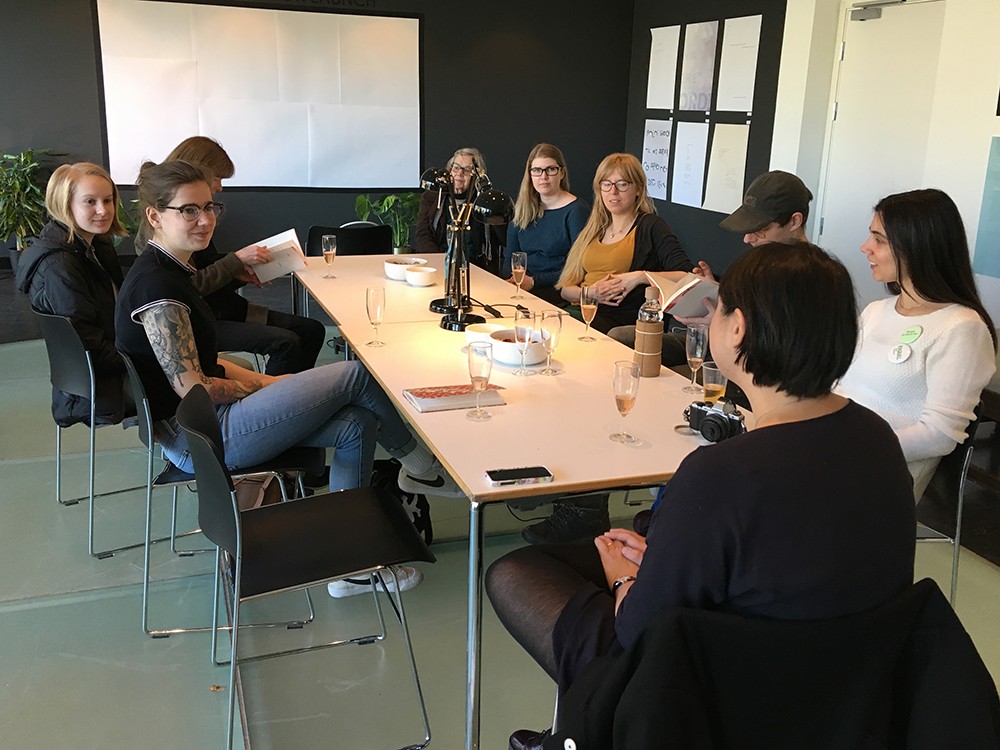 Sound too good to be true? Sales are not BABF's strong point, but this is not unusual in Europe. But even sad sales could not dampen the enthusiasm of this writer/publisher and three-time exhibitor at the fair. Nor the enthusiasm that the painter Anders Nygaard felt when visiting the fair for the first time and soaking up the feeling of being completely surrounded by like-minded, welcoming people. Nygaard is the face behind the Faceless Artist Instagram and fanzine, which has collected images of contemporary art in Norway and produced English language interviews with relatively established (yet not necessarily internationally known) Norwegian artists since 2015. His press that solely publishes the Faceless Artist fanzine is aptly called Rising From the Ashes Press, in a nod to his own personal journey of moving away from artistic production after graduating from art school, but circling back after working for almost a decade in "normal" day jobs. The fanzines are simply made with black and white printing and candy-colored covers, but their content and the drive behind making them is refreshingly pure.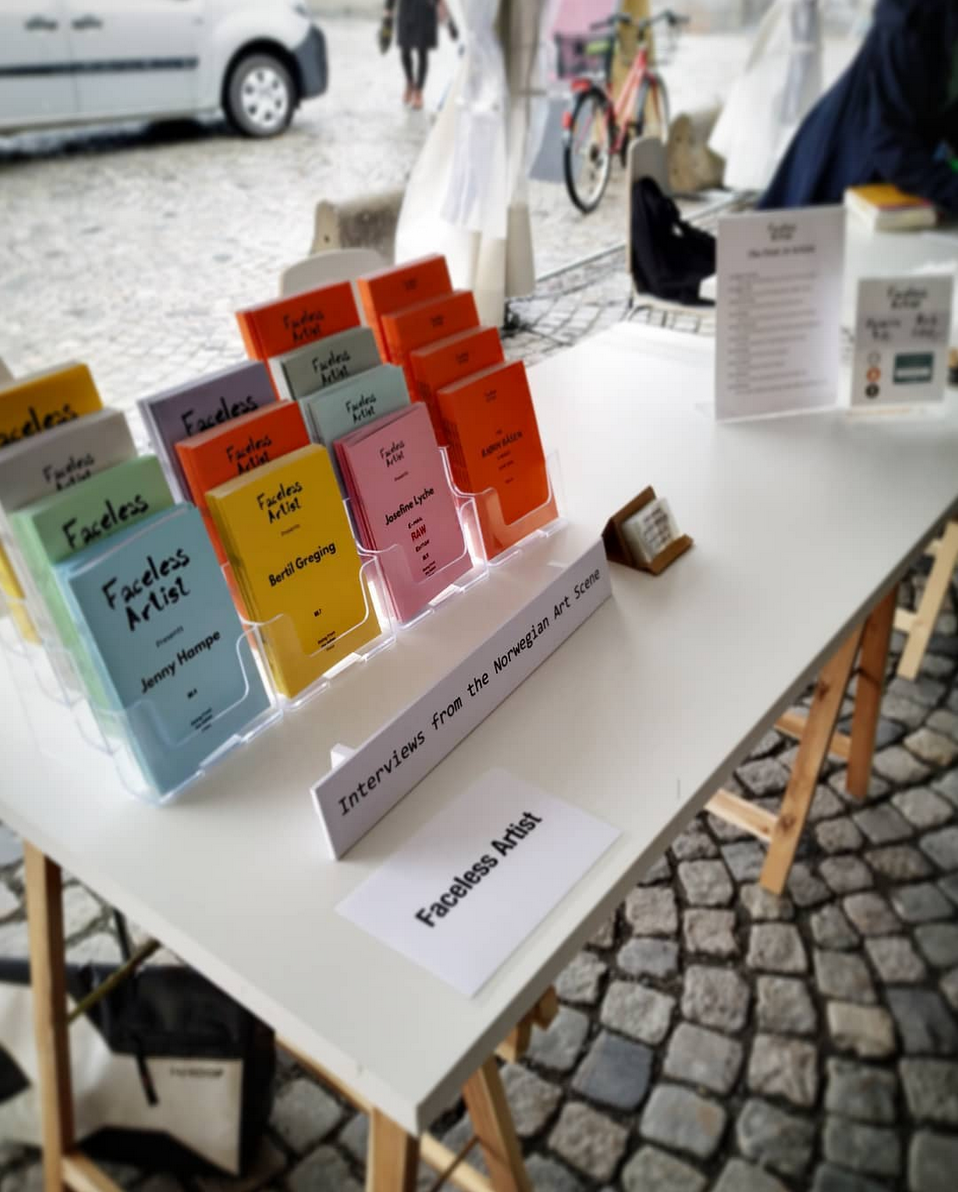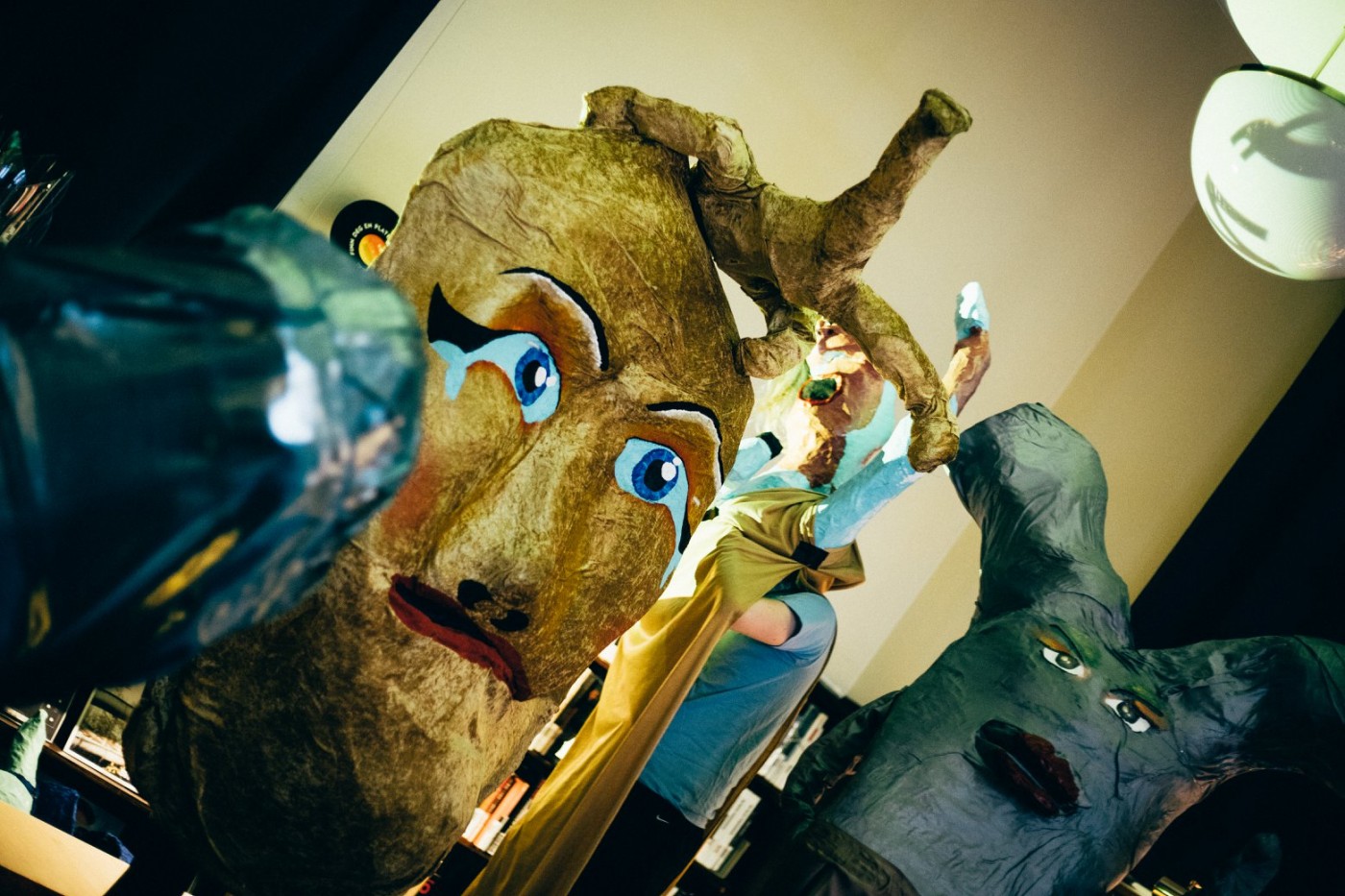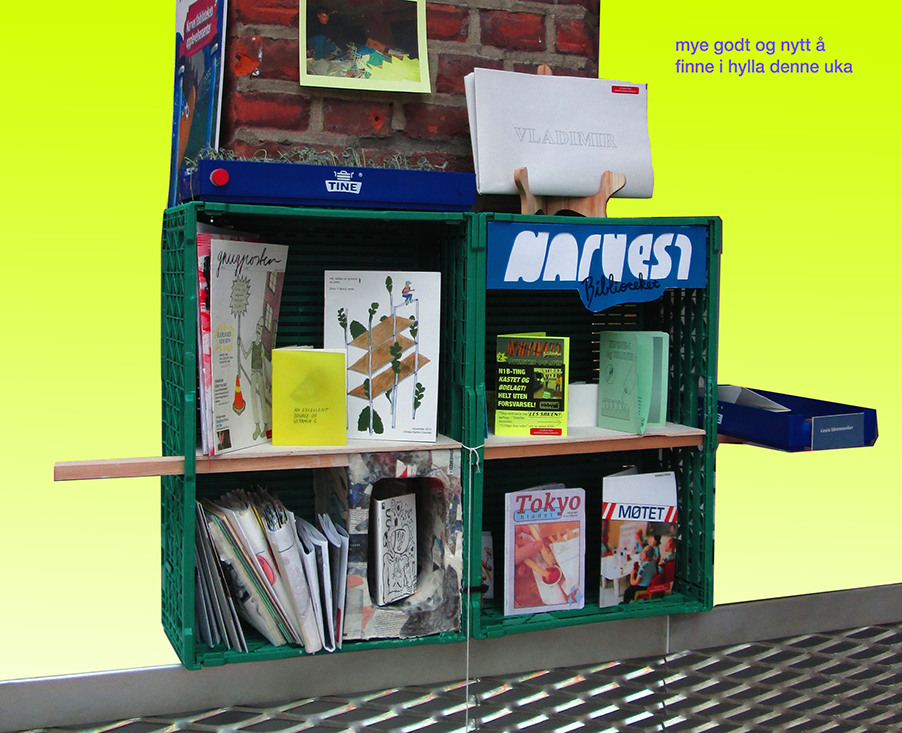 Unlike the publications originally described in the beginning of this text, a new noteworthy mode of artist publishing has been brewing in Norway over the last few years. And it can be seen in the output of newly graduated creatives who work collaboratively and utilise both the fanzine itself and the framework of being a publisher to create experimental and experiential works. My two current favorites are m00ds of norway (aka Narves1biblioteket) and Valgfri Virkelighetsoppfatning Forlag. m00ds of norway, whose name is a play on a cheesy Norwegian clothing brand, first started out as a fanzine library at the art school in Oslo with a similarly cheeky name. Since 2015, and under the leadership of Herman Breda Enkerud, Erlend Peder Kvam, Christa Barlinn Korvald and Sunniva Aurora Dybvig, it has morphed into no less than a performance art troupe whose work is manifested at will as anything and everything. Literally: from DIYl fanzines authored by the group's various members, absurd paper mache costumes at Norway's biggest music festival, a zany 360 degree 3D rendering of the world seen through the eyes of a hot dog, to an interactive performance where visitors were cheerily led through a "job training" gauntlet that involved potato stamps and wearing a wee little hat fashioned out of a colorful dish rag. M00d's aesthetic is the most satisfying mix of Internet and IRL, naively earnest and wickedly fun. Valgfri Virkelighetsoppfatning Forlag, or the "optional worldview" publishing house, was founded in 2017 by Rikke Sund Carlsen and Fatou Madeleine Åsbakk also while studying together in Oslo. They publish exactly what they want and how they want it, with an aesthetic that is unapologetically changing and unfixed. As a testament to this, the documentation on their website is an eclectic mix of iPhone panoramas to scans of medium format black and white film, to videoblog entries uploaded to Youtube. Their publications range from a collection of candy wrappers with a real wrapper from the very apt "Hobby" bar taped to the cover, to raunchy chapbooks of poetry and nostalgic scrapbook like collections of text and photography.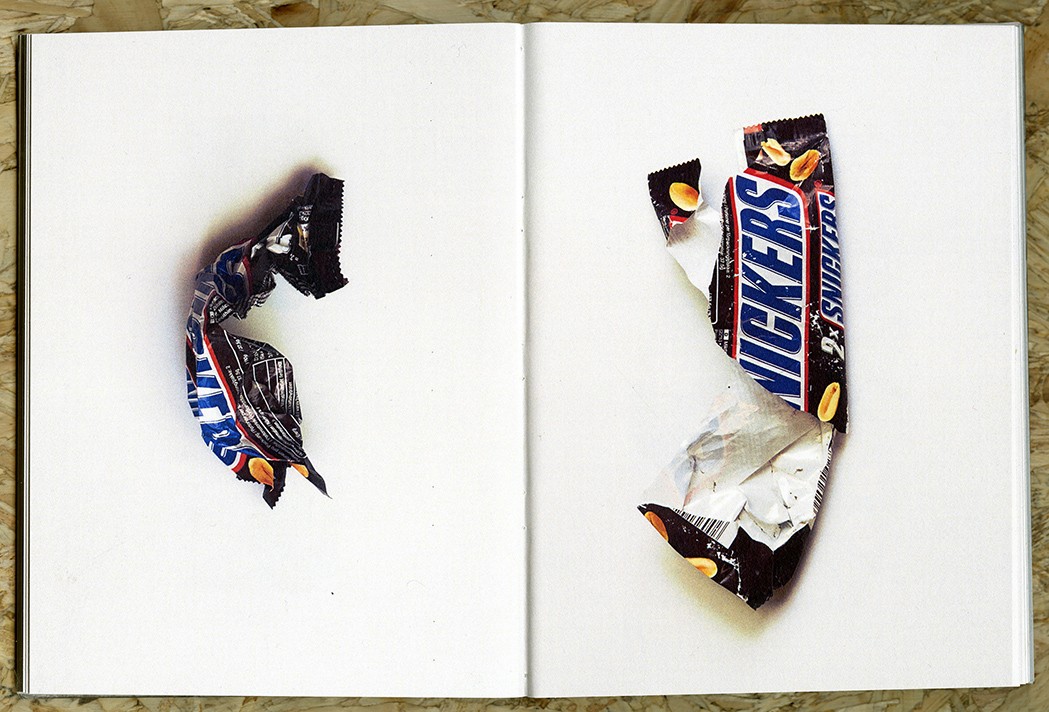 Finally, another recent development on the scene has been the introduction of the Risograph. Since 2011, artists all over the country have slowly embraced both Riso's special look and relative affordability. The art schools in Oslo and Bergen both have machines, which has made the process more accessible to younger artists. There is even a machine as far north as Tromsø! Based in Stavanger, &soWalter (usw.) was founded in 2015 by the graphic designer and social activist Benjamin Hickethier. With a nod to the one and only Walter Benjamin, &soWalter produces a dizzying array of fanzines, comics, booklets, posters, flyers, and anything and everything in between for what seems to be the whole of Stavanger. Hickethier also produces his own works on the press, often as small booklets which he slyly gives away, with topics ranging from planning ideal cities to praising laziness to estatically free visual experiments. When looking at the whole of &soWalter's unique production, immediacy and community are ever-present themes. Not surprisingly, Hickethier is also a founding member of the Norwegian Risograph Association, which has since 2017 acted as a network and promoted the production of works utilizing Riso.
All in all, much has changed and is continuing to change when it comes to Norwegian artist publications over the last decade. Cold Nordic professionalism will most likely never disappear, but DIY is striving to catch up. It's only natural that the next step is fanzines and "proper" art books are consistently presented and sold side by side in Norway. Yours truly is looking forward.