BABF MIDIMART @ PAMFLETT
Date: September 25–26
Time: 11:00–17:00
@ Pamflett (Møllendalsveien 68A)
Prøverommet with Paulina Tamara Cid on Sunday 26th September!
---
BABF MIDIMART is a continuation of the Minimart series at Bergen Kunsthall, an onsite display of the books and publishers at Bergen Art Book Fair 8. Every two weeks a new section of publishers was highlighted and available for purchase. At MIDIMART all books are available!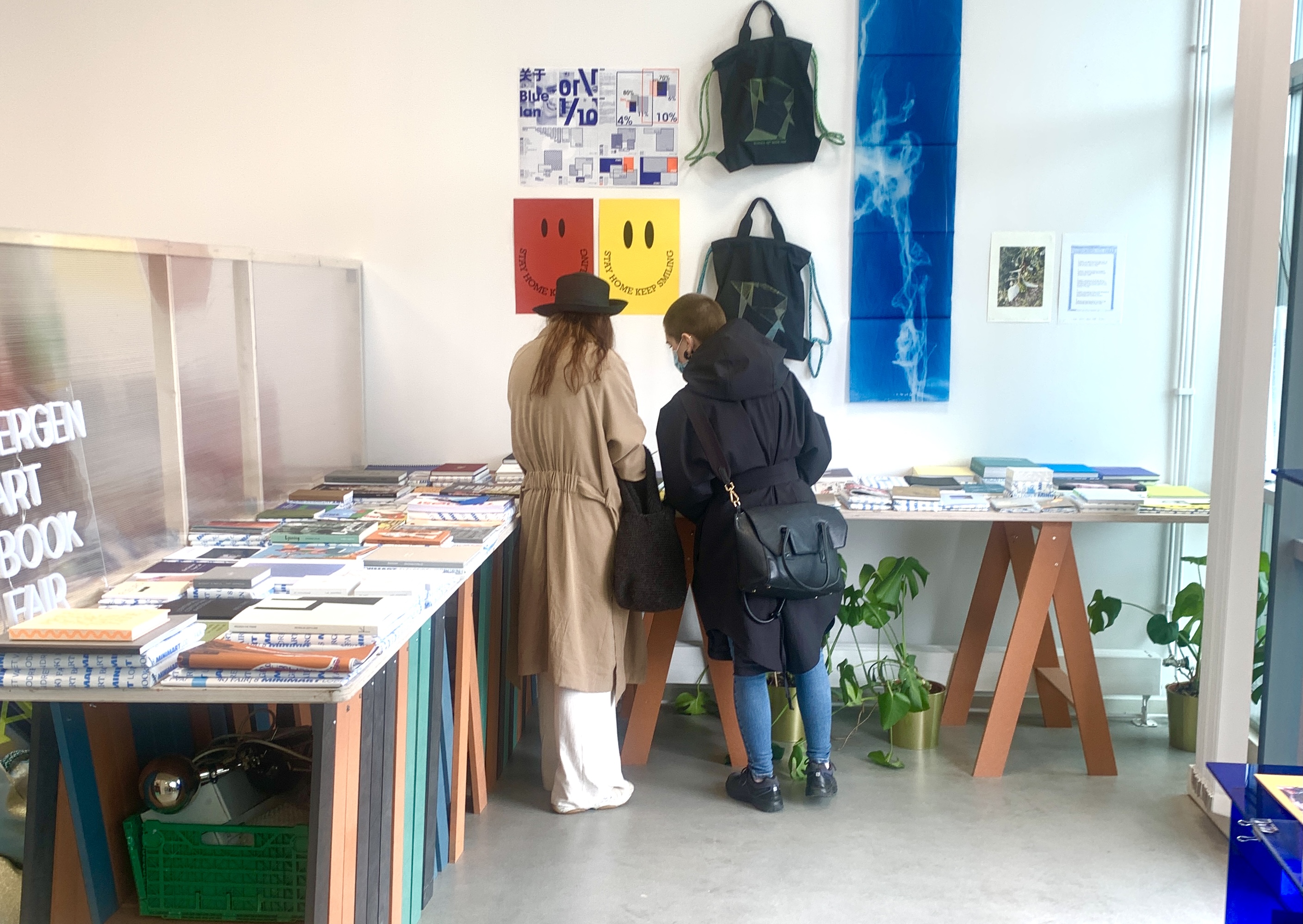 Pamflett is opening up the bookshop in the front of the self-publishing workshop studio, with all books from Bergen Art Book Fair online on display and available for purchase.
Part of BABF MIDIMART is also the acrylic shelves made by furniture and spatial designer Stine Aas.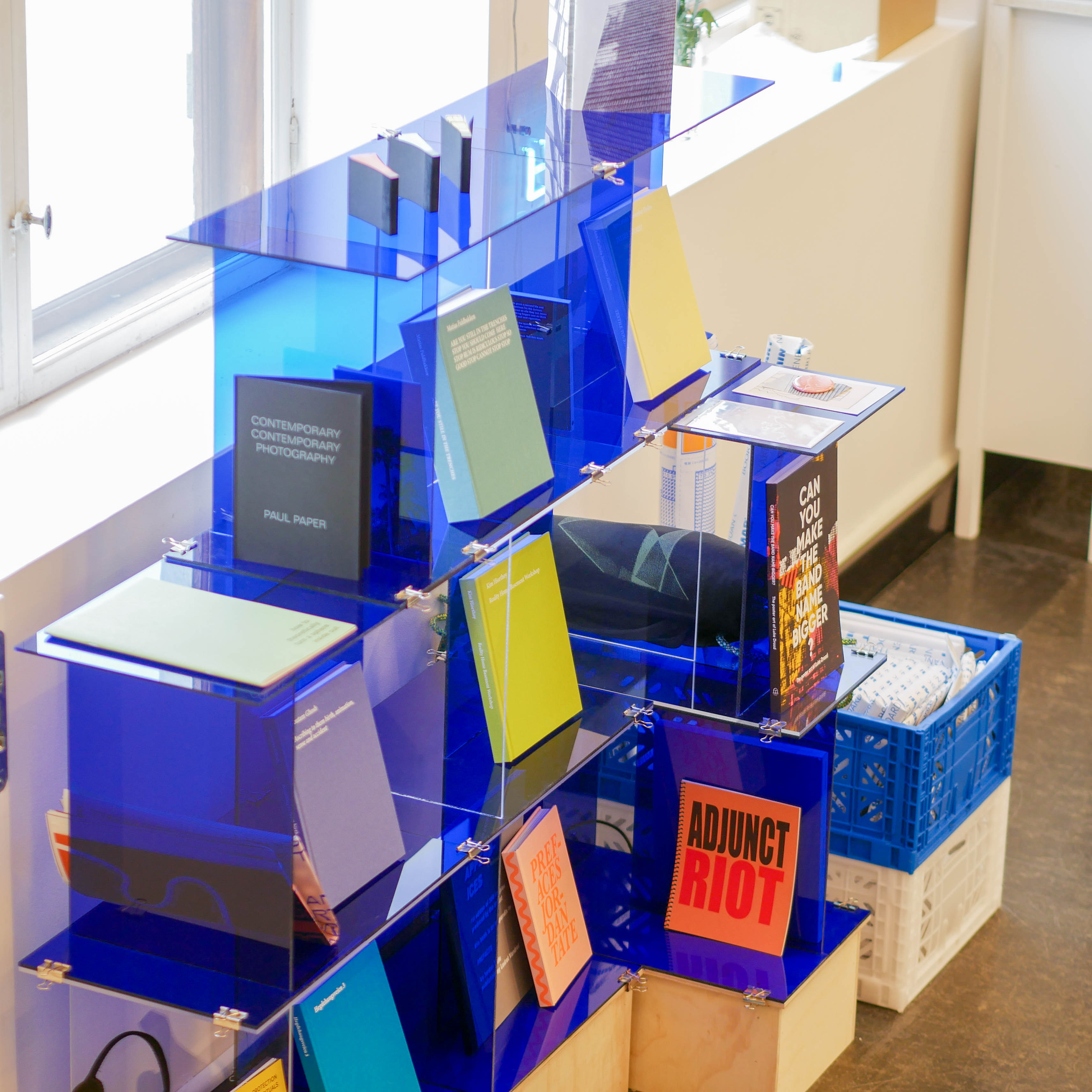 Part of the MIDIMART is Prøverommet, on Sunday September 26th, with artist Paulina Tamara Cid. Here you can see a work-in-progress project called 'Undress' by the photographer artist Paulina Tamara Cid.

In the project 'Undress', Paulina is using risograph printing to rework Jemima Stehli's photographic series 'Strip' (1999-2000) through a female queer lens. The project is set out to question what differences there are between the gazes. Is the gaze there to relate to or does it objectify? How does a women look at another women and in particular, a queer women?

Drop by this Sunday to see and discuss the outcome of this experiment!